Clara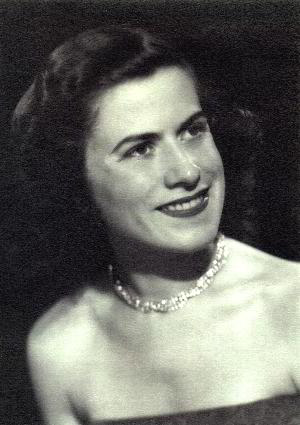 date she was born. She says that she has always celebrated for the whole week, just to make sure that she didn't miss her birthday. When she was born, her older brothers had already left home. By the time she was 12 years old, only Clara, Jewell and Robert were living at home. All other siblings were either married, raising families, or pursuing careers away from home. It was such a close, loving family, that all brothers and sisters returned home often and a close bond continued throughout their lives. Clara's childhood was relatively tranquil, typical of a small town during those times, the only major tragedy being the untimely death of her brother Grady when she was twelve. She left Ethel when she was just over sixteen, to attend college with her sister, Jewell. After two years at Blue Mountain College, she accepted a job with Tennessee Valley Authority in Chattanooga, TN, and later, at First Baptist Church there. Clara credits these experiences as having the greatest influence on the young woman she would become. In the fall of 1947, at twenty-one years old, she took a job with Motor Vehicle Comptroller of Jackson, Ms. It was there that she met Edward Bradley Childress, the man she was to marry in July, 1949.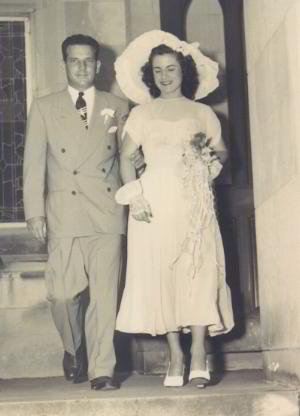 Edward B. Childress , known simply as 'B' to family, friends and acquaintences, was a graduate of the University of Mississippi and had just returned from the war. Having been drafted into the Army a few months before Pearl Harbor was attacked, he had served as a Warrant Officer in the Pacific Theater until the war ended. In 1947, at the age of 31, with a good job working for Motor Vehicle Comptroller, and a promising future, he was ready to settle down and start a family. Clara was his first and last choice. Edward Bradley Childress, Jr. was born in late 1951, and by early 1956, with the birth of Rebecca Claire Childress, their family was complete and they were living the American Dream.
---

Clara tells the story of a young girl growing up during the thirties in Ethel, Mississippi. Vivid, delightful reading, with anecdotes and funny asides, rich in texture and detail. Well written.
---
Click here for a list of the basic items needed to complete Clara's page.



---
Page 1 of 1